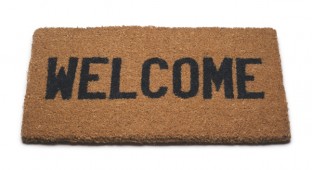 I am delighted to be working with two fantastic Postdoctoral Fellows, Tim Compeau and Alexandre Turgeon.
Timothy Compeau recently completed a doctorate in history at Western University. The title of his thesis is Dishonoured Americans: Loyalist Manhood and Political Death in Revolutionary America.
In addition to his research on gender in late eighteenth-century America, Tim has been exploring technology and play in history education since 2009. He was project manager for the SSHRC-funded research project History at Play, which produced the alternate reality game Tecumseh Lies Here for history education in 2011. In 2013 he adapted the project for elementary school students using augmented reality, as part of the bicentennial commemorations for the Battle of the Thames. He also works with small museums helping them use digital media to maximize their potential.
For his postdoctoral research Tim will be researching history and augmented reality, including how these can be used in museum and other public history environments.
You can follow Tim on Twitter @TimCompeau
Alexandre Turgeon recently completed a doctorate in history at Université Laval. The title of his thesis is Robert La Palme et les origines caricaturales de la Grande Noirceur duplessiste: conception et diffusion d'un mythistoire des années 1940 à nos jours.
Alexandre has published articles in journals in Canada, the United States and France. In 2015, he edited a special issue on caricature in Québec for the journal Recherches sociographiques, and he is currently working on a book, Le nez de Maurice Duplessis. La Grande Noirceur duplessiste dans les caricatures de Robert La Palme, 1943-1951, accepted for publication at the éditions de Septentrion.
For his postdoctoral research Alexandre will be working with me on collective memory and Twitter. His postdoctoral project is based on the tweets produced during the Québec student strike and provincial election of 2012.
You can follow Alexandre on Twitter @alexturgeon