Hunting Gifts Under $10
Hunting Gifts Under $10
Everybody is putting out buying guides this time of year. I decided early on that anything we advertise is ACTUALLY going to be affordable. I know from personal experience how hard it can be to afford gifts for the special people in your life. When I was a kid, we had strict limits on how much we could spend. I didn't understand how much sacrifice went into saving our meager gift budgets at the time. As I grew up, I began to not only understand, but appreciate the depth of the gesture. I treasure gifts from people who don't have much in life. I know how much of a sacrifice it was to buy a gift when the money could have been used to buy themselves something badly needed.
Okay…. Enough of that. Here are some really cool things you can get the hunter in your life under $10. We really put some thought into making sure the items were sturdy, and useful in the field. You may have to get inventive, or check out a few stores. Calling around could save you some time. Starting early will also allow you to choose the longest shipping option to sometimes get free shipping. You can find some jaw dropping cool stuff if you are willing to wait a few weeks to a month for shipping. It's so worth it though.
Here are a few ideas that you won't have to wait quite that long for:
Thermal Underwear $5-10 You can find thermal underwear this time of year in discount stores and online. A creative gift giver can dye the fabric to a favorite color, or even a colorful tie dye. If you are handy with a needle, you could monogram them. With a small amount of craftiness, your 6 dollar purchase becomes a 25 dollar or more custom gift.


HKS Speedloader, Revolver, Colt Detective Special/Cobra/Agent/Diamondback, .38 Spec Mag, 6 shot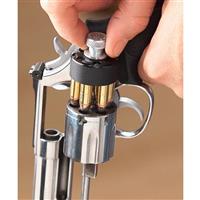 $8.99 Make things convenient for yourself with this one-of-a-kind Speed loader that can adapt to many cross-brand revolver styles. Great for freeing up use of your hands by making reloading a snap.
Several calibers available at that price


Lohman® Gold Triple Bleat Deer Call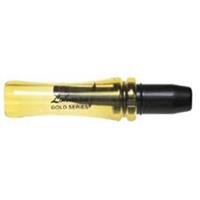 $7.99 Get realistic sound and year after year performance with this easy to use Lohman Gold Series Doe Bleat. Perfect for attracting rutting bucks, but also effective year-round.
Simple and effective, season after season!
Ammunition $3-10
Ammunition is kind of a tough call, but it's worth mentioning if you know their preferred load. A fair amount of common calibers are reasonably priced. A dedicated shopper might be able to find a deal on obscure calibers for rare guns.


Tink's Boost 73 Deer Attractant, Crisp Apple, 4.8 lbs.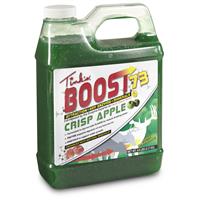 $8.99 Get the most out of your food plot and supplemental feedings! This Tink's Boost 73 Deer Attractant delivers over 60 key minerals and nutrients needed for overall herd health and maximum antler growth. It's also formulated with enzymes that aid in digestion and even help deer extract more nutrients and minerals from natural forage.


Browning Men's Full Camo Lounge Pants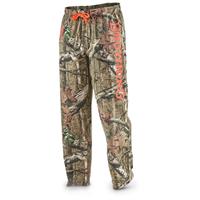 $6.09 Whether you're watching the big game or finishing your to-do list, Browning has you covered with durability and comfort. Made of a cotton / polyester blend, these lightweight Lounge Pants will move with you without crampin' your style. Elastic, drawstring waistband, loose ankles, and baggy design allow you to live your life without getting pinched or feeling confined.


Carhartt Acrylic Watch Hat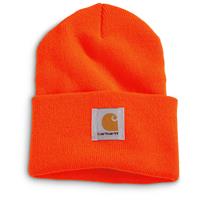 $9.99 Chilly day? Make sure to throw this Carhartt Acrylic Watch Cap in the truck. It's made from 100% acrylic stretchable rib-knit fabric that provides reliable warmth and a comfortable fit for most heads. Just what you need to ward off the chill, and the high-visibility colors make sure you'll stand out at the work site.
No matter what your mother in law says Antler hats aren't safe in the woods


Mossy Oak Coir Doormat, 18"x29.5"L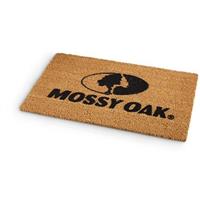 $9.99 And in your favorite outdoor brand. Coir is the classic doormat material! The rugged natural fibers are extracted from coconut husks and then inserted into a weatherproof vinyl backing. The doormat is stain, rot, and mildew resistant and can be used in slightly wet conditions. And check out the bold logo… a fitting way to greet you and your guests!


Browning Men's Short Sleeved T Shirt, Realtree Xtra/Blaze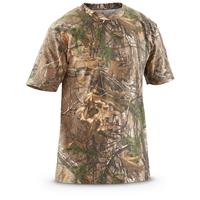 $3.69 Lightweight for all-day comfort. Whether you're watching the game at the bar or mowing your lawn, this Browning T-shirt has you covered. Constructed of 100% lightweight cotton, it's designed to be durable for your active lifestyle. The crew neck allows you to wear it all day, without pulling at the collar ever two minutes. This shirt allows you to live your life, but with the Browning name, you know it's in it for the long haul.


Guide Gear Men's Performance Short-Sleeve T-Shirt, 2 Pack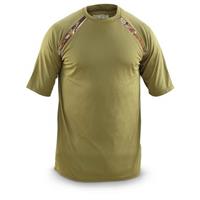 $5.00 They'll wick away moisture to keep you cool and dry. The Realtree AP® camo accents add just a touch of the outdoors. Wear for hunting whether on its own or under your gear. Or, just as casual wear around the house. And you get 2 for 1 LOW price!
Originally posted 2017-11-17 14:03:40.
Please follow and like us: